We give each project the personalized attention it deserves. We work side by side with our clients in order to understand their ideas and accommodate their concerns while adhering to the agreed-upon budget. Check out some recent projects below and get in touch for more information.
City of Newberry Lift Station #26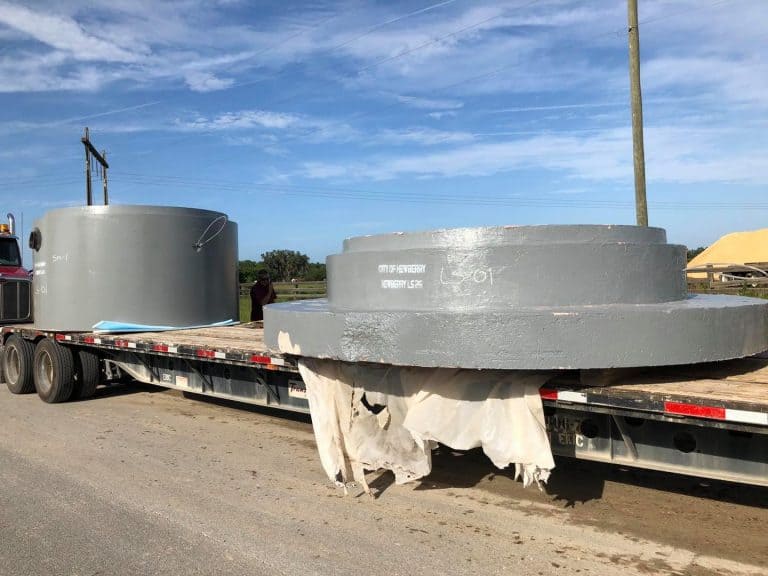 January 2021, your tax dollars at work to revitalize the school. Andrews Paving, Inc. was contracted to demo the existing lift station and replace it with a 10-foot diameter precast wet well with duplex sub, pumps, controls, emergency generator set, four 4-diameter precast manholes, 8-inch diameter PVS gravity server, and 8-inch force main and four ARV's.
College Park Apartments
Completed in August 2019, The College Park Project was made up of 3 separate student housing buildings on separate sites. Andrews Paving, Inc. partnered with The Faver Gray Company to work on the confined sites. In fact, each property required all of the stormwater to be housed beneath the buildings in underground retention areas. We were contracted for the full site scope including water, sewer, storm utilities, asphalt pavement, and concrete.
Harn Museum Asian Arts Wing

The Samuel P. Harn Museum of Art's David A. Cofrin Asian Art Wing at the University of Florida is a $14 million, three-story, 26,000-square-foot addition.
Partnered with CPPI, Inc., Andrews Paving, Inc. provided Sitework, Underground Utilities including a Stormwater Basin / Lined Pond.
Innovative Hub

The Florida Innovation Hub is more than a bricks-and-mortar undertaking," said David Day, director of the Office of Technology Licensing.
"We envision this project will enable us to create numerous start-up companies that will locate in the Gainesville area as well as throughout the state."
Lozano Dental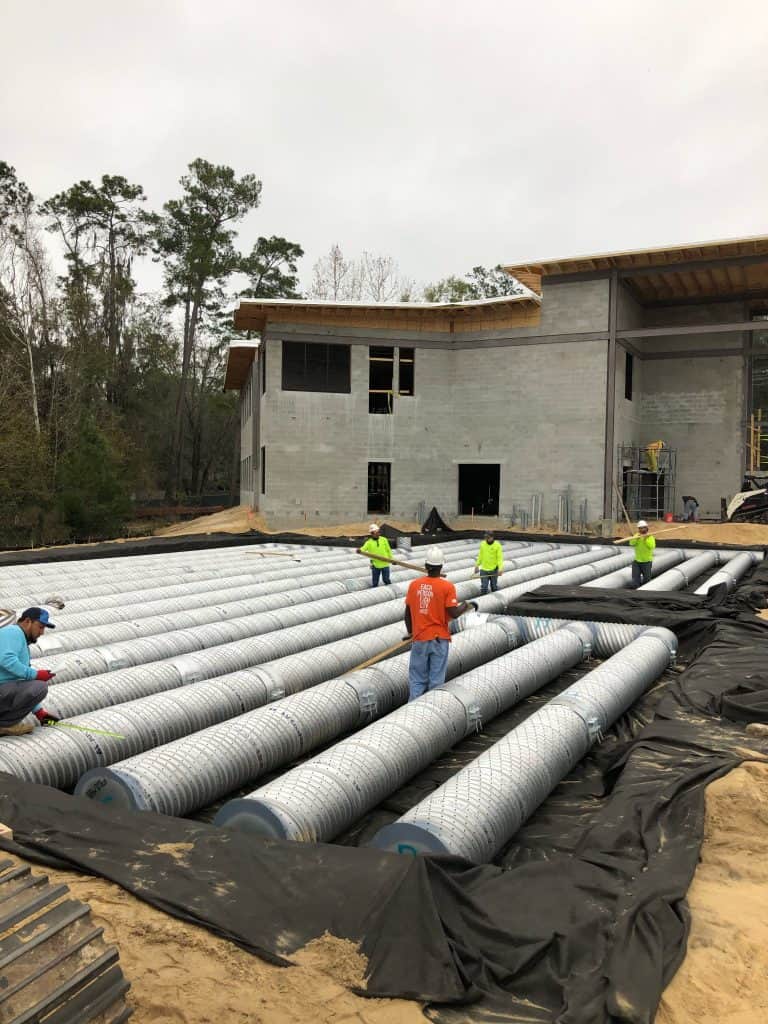 Construction of a medical office building totaling 12,075 sf with associated stormwater facilities, parking utilities and landscaping.
North Florida Regional Medical Patient Tower

The new Patient Tower and Cardiology Renovation project consists of a 116,380 sf 4-story, 90-bed patient tower, which features a 12 Position Level II NICU. Partnered with CPPI, Andrews Paving, Inc. is contracted to install Storm, Sanitary, Water/ Fire Underground Utilities. MOT, Clearing, Demolition, Concrete & Asphalt.
Progress Center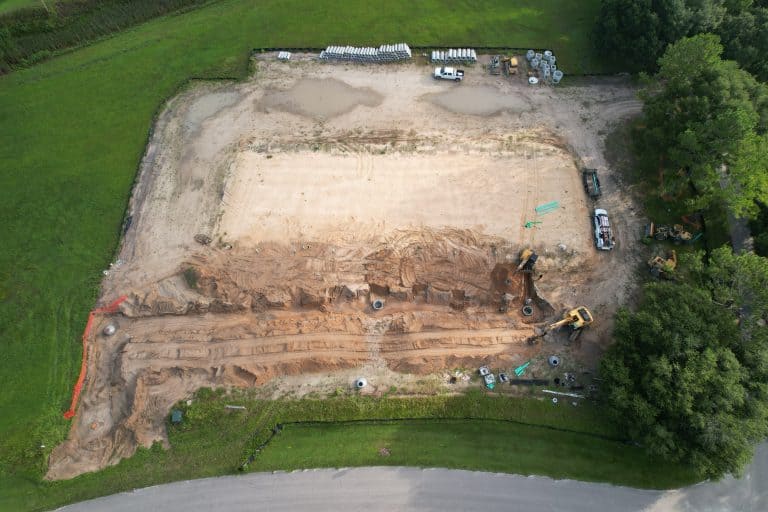 Construction of one 12,600 sf commercial building for retail and restaurant indoor seating use with associated paving, drainage & utility improvements.
Publix & Westgate Shopping Center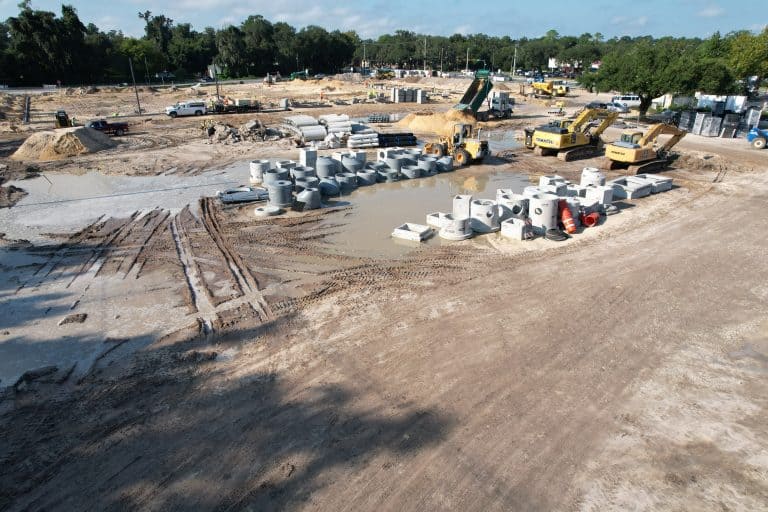 The redevelopment consists of the demolition of approximately 63,000 square-foot building that contains the existing Publix and replacing with a new Publix building and outparcels totaling approximately 56,000 square feet.
RTI Biologics
"RTI, which is headquartered in Alachua, Fla., is one of the leading providers of sterile biologic implants for patients around the world. Its Logistics and Technology Center, a $14 million investment, will be home to the company's research and development offices and laboratories, clean rooms, warehouse, shipping and finished implants, and other support functions. In addition, the new facility will include space for the production of RTI's forthcoming map3™ cellular allogeneic bone grafts." http://finance.yahoo.com/news/rti-biologics-breaks-ground-facility-223200940.html
Andrews Paving, Inc. has been contracted to provide Demolition Services, Storm, Water, Fire and Sanitary Utility Installation, Earthwork, Subgrade, Limerock, and Asphalt Paving.
Savion Apartments

GAINESVILLE, FLA. (August 27, 2013) – Construction manager Roger B. Kennedy, Inc. broke ground August 19 for Trimark Properties' new Savion Park Luxury Apartments, a five-story, 55-unit student housing apartment building at 719 SW 5th Avenue, under its $8.5 million contract with Midtown Properties of Gainesville, LLC.